The surf in St. Augustine for
Saturday June 24 , 2017


Wave Height 1 - 1½ft
Wind Direction SE
Wind Speed 9 - 11 kts
Water Temp 78.8°
High Tide 1 8:53 AM
High Tide 2 9:19 PM
Low Tide 1 2:47 AM
Low Tide 2 2:46 PM
Time Of Report 10:53 AM
Comments Clean small waves this morning around higher tide. Now a slight chop on longboardable waves this afternoon. Winds are forecast to stay onshore out of the SE today and waves should stay ridable. Forecast show clean waves the next few mornings and barely ridable the rest of the week.


Don't forget, St. Augustine's oldest surf report is now online. Blue Sky Surf Shop's surf report, with cams and quicktime clips of the waves.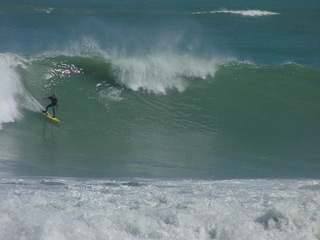 Stuart 1/24/2001
Is that Florida?
by KP
(Click image to enlarge)