The surf in St. Augustine for
Sunday August 30 , 2015


Wave Height 2 - 3ft
Wind Direction ENE
Wind Speed 6 - 8 kts
Water Temp 84.2°
High Tide 1 8:59 AM
High Tide 2 9:26 PM
Low Tide 1 2:45 AM
Low Tide 2 3:02 PM
Time Of Report 8:48 PM
Comments Mix of ESE swell and SE windswell this evening. Winds were light before dark and the surf was improving on the inside as the tide pushed. Forecasts for more waves and winds tomorrow with possible offshore winds Tuesday morning.


Don't forget, St. Augustine's oldest surf report is now online. Blue Sky Surf Shop's surf report, with cams and quicktime clips of the waves.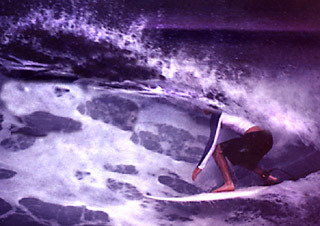 Myles McGuinness PR 98
By Debra
(Click image to enlarge)