The surf in St. Augustine for
Tuesday March 18 , 2014


Wave Height 2 - 3ft
Wind Direction NNE
Wind Speed 12 - 13 kts
Water Temp 63°
High Tide 1 9:56 AM
High Tide 2 10:18 PM
Low Tide 1 3:42 AM
Low Tide 2 3:51 PM
Time Of Report 8:50 PM
Comments New ENE groundswell sneaking in this evening under the North side chop. Lefts much longer than the rights. Forecasts for plenty of waves through the week with Thursday looking best with forecast offshore winds. New swell predicted for next Monday.


Don't forget, St. Augustine's oldest surf report is now online. Blue Sky Surf Shop's surf report, with cams and quicktime clips of the waves.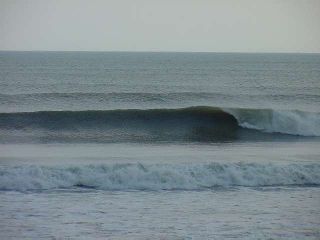 Hurricane Alberto 8/12/2000
by KP
(Click image to enlarge)