The surf in St. Augustine for
Wednesday March 8 , 2017


Wave Height 1 - 1½ft
Wind Direction E
Wind Speed 5 - 6 kts
Water Temp 66.2°
High Tide 1 4:30 AM
High Tide 2 5:00 PM
Low Tide 1 10:50 AM
Low Tide 2 10:58 PM
Time Of Report 4:51 PM
Comments Cleanish weak mushy lines before the tide turned this evening. Waves dropped a little before dark with the tide backing out. Forecasts show small but ridable for the next day or two and then a little push late in the weekend with a medium sized NE'er.


Don't forget, St. Augustine's oldest surf report is now online. Blue Sky Surf Shop's surf report, with cams and quicktime clips of the waves.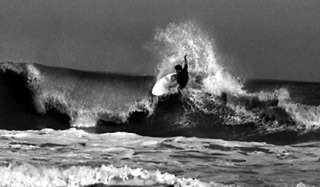 Secret Spot

(Click image to enlarge)